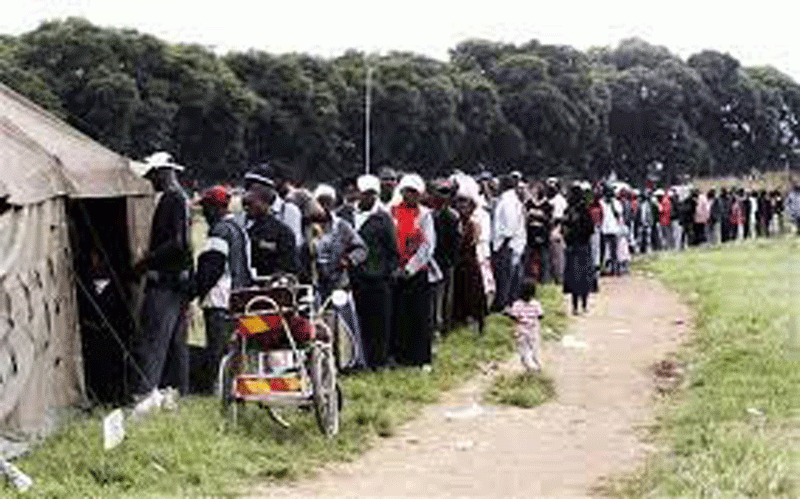 VIOLENT clashes between rival Zanu PF members in Matobo district, Matabeleland South province, forced the party to abandon primary elections in the area.
Sources told Southern Eye that the fight pitted supporters of the incumbent councillor Sibonginkosi Dube against challenger Thabo Ndebele, leading to the polls being put on hold pending a decision by the Zanu PF politburo.
Southern Eye understands that youth from the Mgadla area caused mayhem by blocking a polling station to vent their anger after Dube's name appeared on ballot papers despite having been reportedly disqualified from the race.
"This was due to fear by some members of the Ndebele faction who wanted to impose him, but he had no support. This was organised violence after it was first discussed in the community group chat. It was supported by a few individuals. The leader of the violent youths is a known person in the Mgadla area. They blocked voters from further casting their votes, forcing the primary elections to be cancelled," a source said.
They said when counting was done on Sunday, the results showed that the incumbent councillor was leading in that polling station.
"A group called FAZ [Forever Associates of Zimbabwe] led the primary elections. There was massive rigging, with some names not appearing in the cell structures, while others had missing information on their names. The voters roll was in shambles, it was like a village register. We were not surprised because we knew it was a rigging plot," another source said.
The warring candidates refused to talk to Southern Eye when contacted for comment.
Zanu PF acting district chairperson Bongani Moyo promised to call back, but had not done so at the time of going to print.
On Monday, the ruling Zanu PF party blocked announcement of primary election results following several complaints from contestants who were generally protesting over violence, intimidation, rigging and chaos.
Related Topics