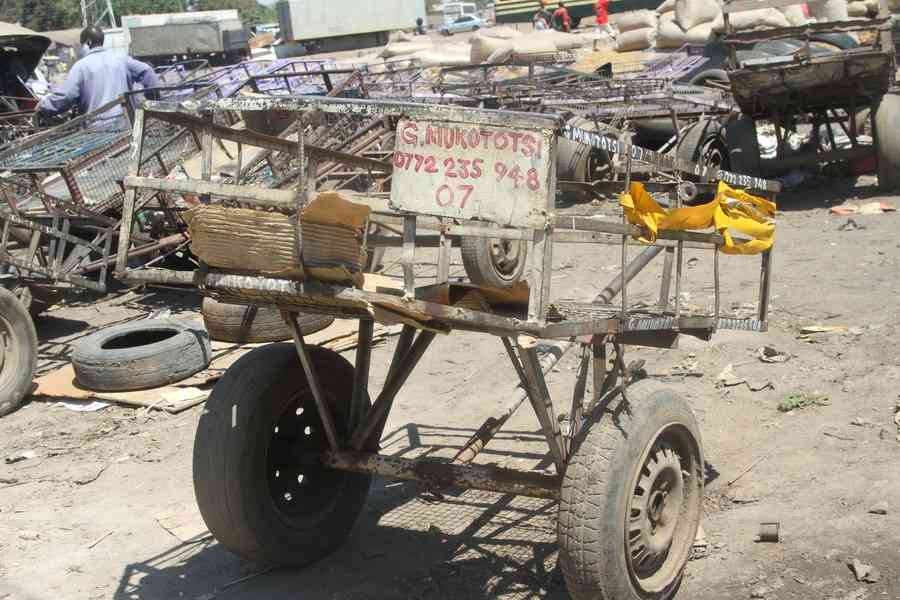 Bulawayo City Council (BCC) has imposed a US$120 fine for pushcart operators after accusing them of littering and congesting the central business district (CBD).
Latest council minutes state that the local authority decided to heavily descend on the pushcart operators after linking them to high levels of littering and dumping of waste in the CBD.
A total of 10 pushcarts have since been impounded.
"Vendors refused to remove their wares to enable street sweepers to clean the areas, and kombis were chaotic and posed a danger to street sweepers. In the residential areas, sporadic dumping occurred despite a consistent refuse collection service," the minutes read.
"The department carried out night-time enforcement activities around Eveline High School, which is a dumping hotspot, and 10 (push) carts were impounded for dumping of waste. The (push) carts were hired by shops and vendors along 5th Avenue.
"The (push) carts will only be released after paying a penalty of US$120. Shops that were implicated were fined. Presently, there was only one team of Enhanced Enforcement and Compliance Unit, hence the number of hotspots that could be monitored was limited."
Council noted that refuse collection was satisfactorily conducted in the residential areas.
"In spite of this, some unscrupulous residents dumped waste on open spaces. In the CBD, accumulated waste was cleared off the streets and sanitary lanes with assistance of equipment from the engineering services department," the minutes read.
"Community truckers were also engaged with effect from December 24, 2022 to assist in clearing of illegal dumps. Night-time collections continued during the month under review. Awareness activities were on-going to make all property owners aware of the night-time programme."
Council noted that healthcare waste collection remained unsatisfactory due to vehicle shortages. An average eight refuse compactors were available daily for refuse collections.
"These were not able to adequately service all areas, particularly shopping centres. Supervisory vehicles remained insufficient as there were 10 supervisors sharing three vehicles that frequently broke down.
"Routine activities such as follow-up of refuse collection tasks, enforcement of dog control by-laws and investigations of complaints remained subdued. There was an urgent need to procure additional refuse compactors as the city was growing and so did the amount of illegal activities which bring along increased waste volumes," added the minutes.
Council said the situation was compounded by an ageing refuse removal fleet that often broke down. Refuse compactors were reportedly last procured more than five years ago.
The city's transport policy states that there should be one refuse compactor procured every year.
Follow us on Twitter @NewsDayZimbabwe
Related Topics