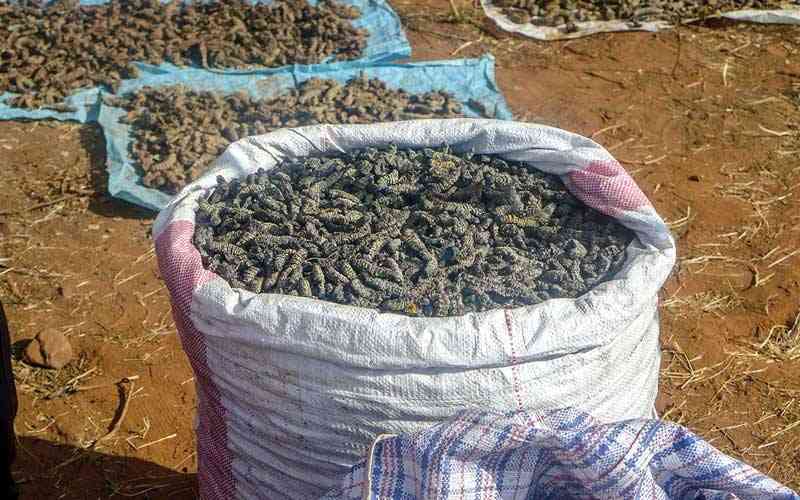 TRADITIONAL leaders in Matabeleland South province have expressed concern over rampant deforestration caused by people harvesting mopane worms (amacimbi) in the area.
This follows an amacimbi rush that has characterised most parts of the province since November last year.
Chief Khulumani Mathema of Gwanda told Southern Eye that outsiders who had descended in the province in search of the delicacy were wantonly destroying vegetation.
"Their acts are detrimental to the success of the province. Amacimbi has been one of the economic enablers for people in our districts. Now they are chopping down trees, the major sources of mopane breeding," he said.
"So one wonders why the Environmental Management Agency is not protecting our people. These people come here and collect mopane worms; some of them don't have respect.
"Mopane worms in this province should only benefit our people who know how to collect the worms and understand the whole process."
Reboni Noko, a Kaufusi villager, said: "They come here without the knowledge of how the worms should be harvested. They pollute our environment, leaving plastics, and papers everywhere and some come with babies, leaving used disposable diapers everywhere."
For the past five years, thousands of people drawn from provinces outside Matabeleland South have been descending on the area between Gwanda town and West Nicholson to harvest the mopane worms for food.
Related Topics