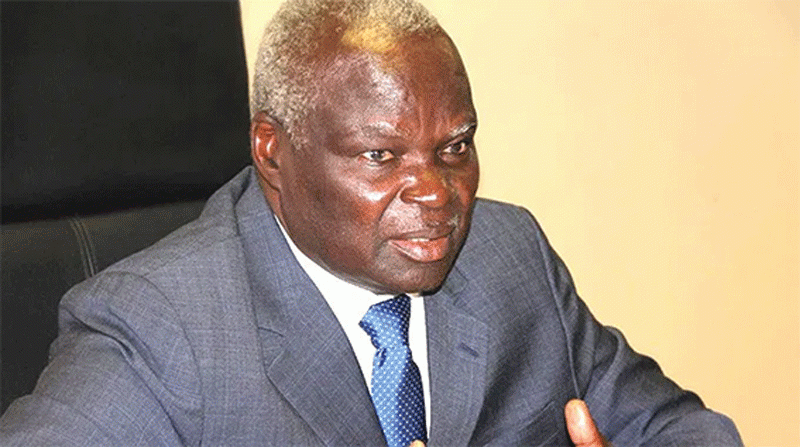 A government investigation into reports of maladministration at the Victoria Falls municipality has implicated town clerk Ronnie Dube in alleged acts of corruption involving the illegal sale of housing stands in the resort town, it has emerged.
A team set up by Local Government minister July Moyo to conduct the probe presented its findings to the council last week.
Moyo set up the probe team after mayor Somvelo Dlamini and a residents association accused Dube of corruption.
Dlamini and Dube accuse each other of corruption.
Dube was once arrested more than two years ago on corruption allegations, but was acquitted by the courts.
Dlamini is currently on bail pending trial following his arrest last October.
Moyo told Sunday Southern Eye that preliminary findings raised serious allegations of corruption against the town clerk.
"There are serious allegations that are being investigated against the town clerk after residents raised complaints over a number of issues. Residents are not amused," Moyo said.
"A team led by the deputy minister of Local Government and Public Works (Marrian Chombo) went to (Victoria Falls) present an investigation report.
"The accused should get an opportunity to respond and if found guilty action will be taken to return the town to normalcy."
An investigation report dated December 20, 2022 and signed by Moyo and addressed to the mayor reads as follows:
"As you are aware, I deployed an investigation team to look into allegations raised against your town clerk, Ronnie Dube.
"You lodged a complaint together with the Victoria Falls Combined Residents Association accusing the town clerk of illegally allocating stands.
"Accordingly, the investigation team unearthed several issues related to the unprocedural allocation of stands as well as poor corporate governance in your council."
According to the report, Moyo said the town clerk must be held accountable.
"The town clerk must be held accountable and culpable for writing to Jackelberry informing them that they had a 15-year lease, which was being processed by council when in fact no allocation and resolution had been passed by council," the report reads.
"The town clerk must be held culpable and accountable for allocating the Chinotimba Brewery to Jackelberry Investments without a council resolution and authority.
"The town clerk must pay the loan in full as the council was prejudiced of US$20 075 00.
"The town clerk must be held culpable and accountable for failing to have policies in place and for following his own practices in the allocations of council properties, which is not guided by any document from council."
In 2021, Dube, a former chief executive officer of the Tsholotsho Rural District Council, was suspended a month after the local authority renewed his contract by another five years after receiving praise on his workmanship.
Under Dube, Victoria Falls was granted city status in December 2020 to become the first city in Matabeleland North and the second after Bulawayo in the whole southern region.
Dube is not new to the Victoria Falls Municipality having served as the town's first chamber secretary between 2002 and 2005.
He joined the local authority on December 1, 2016 replacing Christopher Dube, the current Bulawayo town clerk.
Dube, who also served as the Gwanda municipality chamber secretary, left Tsholotsho under a cloud following reports of corruption levelled against him.
Related Topics