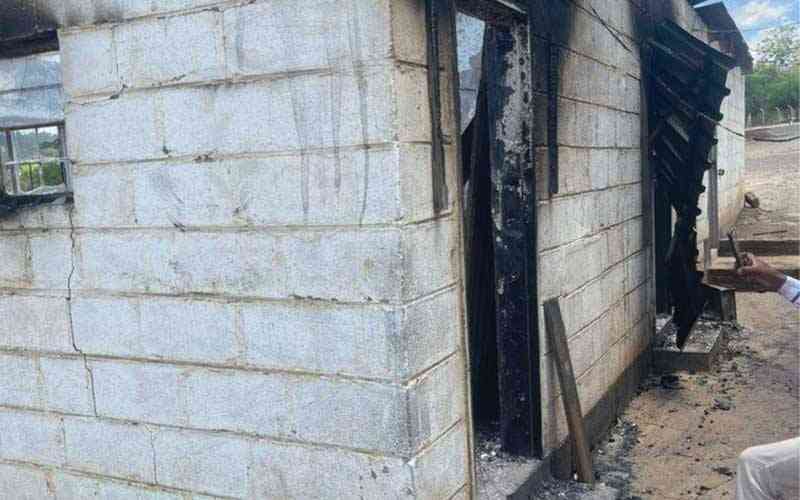 DURATION Gold Vumbachikwe Mine located in Matabeleland South has been forced to temporarily halt its operations due to substantial property damage following a strike by disgruntled workers.
Police arrested over 100 people, including wives of the mine workers after they protested at the mine while demanding their outstanding salaries on November 8.
The demonstration was the third in about two months.
According to management at the mine, property worth millions of dollars was destroyed during the protest, while some items were allegedly looted.
It is alleged that the women held the mine manager, None Kananji, hostage for over six hours as he sat in his car before Gwanda police fired teargas.
Last week, the Zimbabwe Diamond and Allied Mineral Workers Union (ZDAMWU) wrote to Duration Gold Vumbachikwe Mine demanding answers over the outstanding salaries.
In a letter dated November 21 directed to Kananji, ZDAMWU secretary-general Justice Chinhema expressed concern over labour rights violations at the mine.
"For the record, we have been trying to engage your management on issues affecting workers, particularly the non-payment of salaries and the continued late payment of the same without success. Our official correspondence has been ignored," Chinhema said.
"As we write to you, it is sad to note that operations at your mine have been suspended and nothing has been paid to the workers.
"We are also aware of the illegal job action that happened at your mine because of the non-payment of wages where property of the mine was heavily damaged."
The letter was also copied to the Registrar of Labour — Harare, national employment council, Mines minister Winston Chitando, Public Service, Labour and Social Welfare minister, Paul Mavima and Duration Gold Mine.
"However, it should be clear that workers are employed to work and after working, they expect to get paid their salaries in order to bring food to their families, pay school fees, medical bills for them and extended families, buy clothes and enjoy the life of someone employed," Chinhema said.
"We are totally surprised and disappointed by your organisation which we regard as one of the biggest employers and economic enablers in this country, that it can subject its workers to the worst conditions like non-payment of wages when production is happening."
Responding to the letter, Kananji through a statement said the mine will remain closed until it is declared "safe" to resume operations.
"There will be continued temporary suspension of operations at the mine due to the illegal strike and riot that occurred on November 8, 2022 until repairs are completed and the mine declared safe in terms of compliance with statutory requirements of infrastructure, work areas, shafts, equipment and the expected work environment for employees to discharge their duties without fear of physical violence or intimidation," Kananji noted.
"In furtherance of this, some of the activities underway necessary to uplift the suspension include battery shaft — repairs have been completed awaiting statutory shaft examinations.
"ATM Shaft — shaft repairs and rope "recapping" underway — awaiting statutory examinations.
"Also, Black Cat Shaft and Central Shaft dewatering continues, and due to flooding drilling equipment and rock hammers have not yet been brought to surface for inspection, repairs and re-deployment."
Kananji said vehicles and heavy equipment repairs are also underway.
"Surface infrastructure repairs and clean-up are underway — critically the mine clinic and ambulance," he added.
"Workers' committee needs to be confirmed by a confidential vote of the majority of the workforce to ensure a proper forum for management-worker relations (works council)."
"A work-out plan approved by duly authorised representatives of the workforce will be necessary to lift the suspension.
"The mine may recommence operations when it is declared "safe" and with a mutually acceptable "work out" plan approved by management, and duly authorised by representatives of the workforce (or alternatively sanctioned by the National Employment Council mining industry in accordance with applicable labour law."
Related Topics