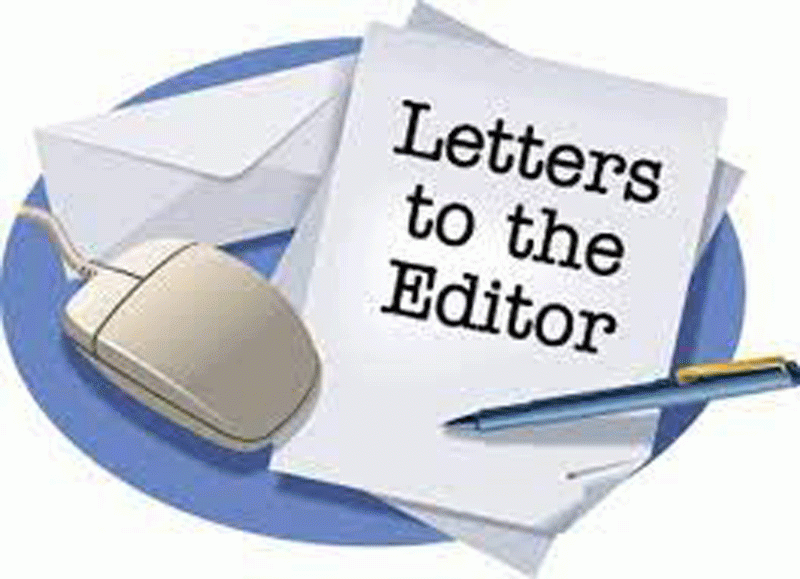 ZIMBABWE is struggling with a huge debt overhang with over 45% of the national debt being in arrears.
The 2022 Statement of Public Debt (SPD) shows that as of September 2022, total public and publicly guaranteed (PPG) debt stood at US$17,7 billion.
This is up 2,9% from the US$17,2 billion recorded in December 2021.
According to the 2022 SPD, the increase in debt indicates new disbursements for ongoing government projects, Reserve Bank of Zimbabwe (RBZ) borrowing and the continuous accumulation of penalties.
Statistics from the 2022 SPD show that external debt constitutes about 79,59% (US$14,04 billion) of total PPG debt stock with arrears and penalties alone accounting for about 44,94% of this total.
A granular analysis of official debt figures shows that at 50% bilateral creditors own a larger portion of external debt followed by RBZ debt at 24%, multilateral creditors at 18,4%, and blocked funds at 16,6%.
From the domestic front, compensation of former farm owners amounting to US$3,5 billion (95%) represents a significant share of the domestic debt followed by government securities (2,42%), Treasury Bills (TBs) (1,93%), Treasury Bonds (0,49%), and domestic arrears (0,16%).
According to the International Monetary Fund, public debt is considered to be sustainable if government can meet all its current and future obligations without exceptional financial assistance or going into default.
There are many indicators of debt sustainability which include the debt-to-GDP, debt-to-exports, debt service-to-exports, debt-to-budget revenue, and debt service-to-budget revenue ratios, among others.
Most of these indicators, however, show that Zimbabwe's debt is unsustainable and the nation requires debt restructuring.
For instance, a 2022 public debt report by the Zimbabwe Coalition on Debt and Development (Zimcodd) established that Zimbabwe has one of the lowest reserves-to-external debt ratios and one of the highest external debt service-to-exports ratios in the region.
The granular analysis also shows that the debt stock of $10,97 trillion as of September 2022 represents 104% of the 2022 GDP, which according to the 2023 budget statement is projected to close 2022 at $10,55 trillion.
This shows that Zimbabwe is highly indebted because its debt-to-GDP ratio is breaching the 70% threshold as set out in the Public Debt Management Act.
Although Zimbabwe is ranked among the best nations in Africa in terms of transparency of the budget process, localised qualitative analysis shows otherwise.
For instance, the Zimcodd Open Budget Survey (OBS) found that about 86,4% and 74,35% of survey respondents were dissatisfied with the debt management systems and processes used by central and local governments, respectively, in 2022.
This indicates that there is a large propensity towards citizen dissatisfaction and hence weak frameworks for accountability in debt management.
This is magnified by the continued relegation of the role of Parliament in debt contraction.
Section 300(3) of the Constitution states that: "Within 60 days after the government has concluded a loan agreement or guarantee, the minister responsible for Finance must cause its terms to be published in the Gazette."
However, in December 2021, Treasury contracted a US$88 million loan which it publicly disclosed in February 2023, a clear violation of the law of the land.
Last year, Parliament was also surprised by Treasury revelations that it borrowed US$200 million in 2002 from China collateralised by 20 million ounces of platinum and that a 2019 fuel debt of over US$225,6 million owed to Trafigura was paid in minerals.
Lack of political will to empower Parliament as an oversight institution will continue to inhibit prudent debt management in Zimbabwe. - Zimbabwe Coalition on Debt and Development
Zim communities need continued assistance for their development
ZIMBABWE is a landlocked country in southern Africa, and the impact of climate change on the country's resources has exacerbated the frequency and intensity of droughts, especially due to deforestation, overgrazing, and poor land management practices.
Thus, sustainable solutions are crucial to address the water crisis in Zimbabwe.
For the past decade, Buddhist Tzu Chi Foundation (BTCF) has built 368 wells across Zimbabwe, benefiting more than 750 000 people in an effort to provide access to clean water in drought-hit areas of the country.
The wells are equipped with hand pumps and concrete bases to prevent contamination.
Tzu Chi volunteers collaborate with locals to identify suitable locations for the wells and to carry out the construction work.
This approach helps to ensure that the wells are built in areas where they are most needed and that the local community has a stake in the project's success.
Access to clean water provides a pathway for the foundation's volunteers to share farming and irrigation strategies with the locals.
In many arid regions, locals may lack knowledge of agricultural practices due to limited access to water.
Through the provision of water resources, individuals can begin cultivating crops and shifting towards a more sustainable way of life.
For instance, maize is a staple food in Zimbabwe, with a harvest period of approximately three months.
To support local communities, volunteers educate and guide residents through the step-by-step process of planting crops.
Upon harvest, volunteers assist residents in selling their crops at markets.
The Buddhist Tzu Chi Foundation is a global non-profit humanitarian organization founded in 1966 by Buddhist nun Dharma Master Cheng Yen.
Its missions of medici ne, charity, education, and humanistic culture have brought relief to 128 countries.
The heart of Tzu Chi is embedded in its name: in Chinese, "Tzu" means compassion and "Chi" relief, to relieve the suffering of those in need while creating a better world for all through compassion, love and hope. - Buddhist Tzu Chi Foundation
IN response to 'Accept ED's title deeds, vote out Zanu PF', DONALD T HOVE says: The problem is if Zanu PF rigs and retains power, even those with title deeds will be chased away from the land. The opposition should tell the electorate that it runs the councils and hence should be voted back in this year's elections and promise to give people title deeds.
BEAVEN NGARANDE says: What title deeds are they getting when the land is not serviced? No water, no sewage pipes. Have by-laws been changed? I have a feeling that after elections, bulldozers will be deployed to Epworth to demolish the same structures.
IN response to Police have no mandate to inspect shop licences: Harare mayor, JECHA HUORI says: Thank you mayor Jacob Mafume for clarifying the law. Can you also write to Police Commissioner-General Godwin Matanga to order his officers to stop extorting traders.
NYASHA MUTUNGAMBERA says: Mayor Jacob Mafume should consult widely before making public comments. Who enforces the Acts of Parliament? Council or police officers? The Shop Licence Act is not a by-law, but an Act of Parliament.
IN response to Time has stood still for iconic Mbare midwife, FIONA MUCHENJE CHIRISA says: The Gold Mafia kingpins should be ashamed. They are failing to donate even something small to people such as Mbuya Gwena.
ABSAI CHAKUNDA says: Zanu PF politicians promised swimming pools and five-star flats in Mbare in the run-up to the 2018 elections, but five years down the line, nothing near that has been done.
IN response to Grandson turns family home into drug haven, digs grave in the yard, HENRI X LUMUMBA says: I feel sorry for the grandpa.
IN response to MSU scoops innovation awards, WILLIAM NKOMO says: I have a feeling that the presidential awards given to the Midlands State University (MSU), on close scrutiny, were biased towards MSU. I think Zanu PF is trying to buy votes in the Midlands province, which is an opposition territory.
IN response to 'Govt neglecting Mat South schools', BOOKKEEPER says: It's funny that the same leaders in government chose to build a school in Zambia. Why would one build a school in another country when the education system in his country is non-functional.
Related Topics