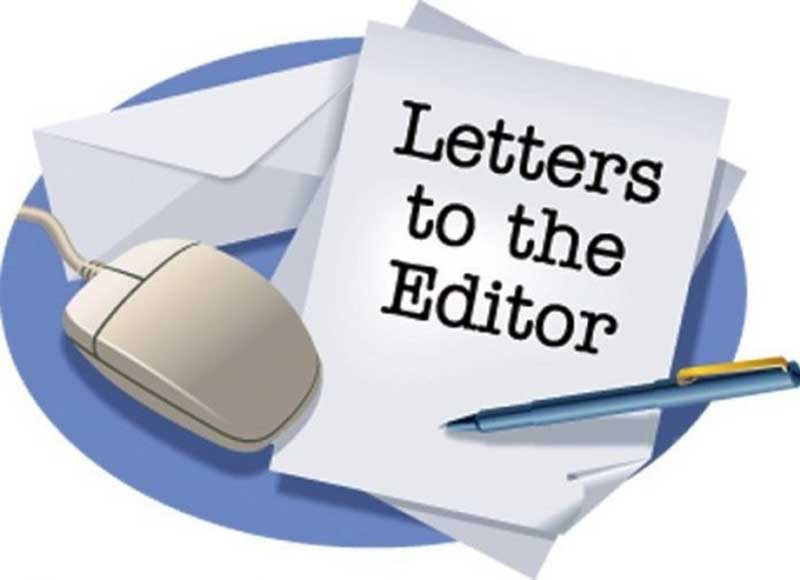 THIS article evaluates the major impacts of neo-liberal health, education and economic growth policies on poor and marginalised people in Zimbabwe.
It argues that poor and marginalised people, especially women and the youth, have been disproportionately impacted by the imposition of neo-liberal policies.
At the same time, the article outlines how neo-liberal policies have disproportionately benefited the political and economic elite, resulting in the expansion of structural inequalities and the extension of generational cycles of poverty.
President Emmerson Mnangagwa's "prosperity through austerity" reinstates the neo-liberal policy in Zimbabwe's development landscape through budget limitations to health, education and public service delivery.
For example, in 2022, education received 13,1% and health received 14,9% of the total budget.
The reinstated neo-liberal policies have negative impacts on the development of Zimbabwe, including but not limited to the marginalisation of the poor in the distribution of educational and health benefits, inflationary pressures and reduction in employment.
Globalisation on its own is unsympathetically affecting the economy of Zimbabwe through brain drain.
Globalisation has caused the labour market to be competitive or open to the extent that countries that have not contributed to Zimbabwe's human capital growth are now seeking to profit out of it.
Developed economies such as the United Kingdom (UK), Canada and Australia are under pressure to recruit manpower from Africa, particularly in the education and health sectors and, unfortunately, Zimbabwe is one of the top targeted countries in Africa, with South Africa and Nigeria also targeted.
For example, last month, Zimbabwe joined a select group of nations and territories whose educators are eligible to get Qualified Teacher Status (QTS), which allows them to work long-term as teachers in the UK.
Also, after or during the COVID-19 era, Zimbabwe lost more than 4 000 nurses and doctors to European countries.
This has negatively impacted the economic growth of Zimbabwe as human capital is essential to the development of a country
The privatisation of healthcare has diminished the overall quality of healthcare in Zimbabwe and resulted in healthcare being beyond the reach of the majority.
Hospital services are now pro-rich and anti-poor as the privatisation of healthcare makes health services more unaffordable and less available to the poor who need it the most.
Pregnant women are now required to bring their own cotton swabs, gloves, scissors and clamp forceps just to mention a few, in order for them to give birth and this is because of shortages of medical supplies in public hospitals caused by government's reduced budget allocations towards the health sector.
Furthermore, doctors and nurses have been on a series of strikes since 2019 over low pay due to government limiting public employees' basic salaries.
The strikes have increased rates of medical error and caused preventable patient deaths within the country.
Moreover, it can be argued that good health contributes to development.
This is supported by Mushkin's health-led growth hypothesis which argues that health in itself is a form of capital, and investment in healthcare can boost human capital, providing a catalytic effect to overall economic growth.
Thus, neo-liberal policies in Zimbabwe have not only diminished the idea of healthcare as a universal human right, but also violated section 76 of the Constitution.
Privatisation of education has made educational services pro-rich and anti-poor as accessibility to quality education is now determined by people's financial capability.
School fees in almost all private schools in Zimbabwe is now more than US$400, and with 73% of the population earning not more than US$100, according to the 2022 FinScope Consumer Survey, three quarters of people in Zimbabwe cannot afford to send their children to private schools where they can receive quality education.
Hence, this has magnified inequalities within the country.
Based on the above argument, it is fair to conclude that for Zimbabwe to develop as a nation, government should pursue a pro-poor developmental path that is based on the principle that human capital is the nation's most precious asset.
This is because development is a process that creates growth, progress, "positive change" or addition of physical, economic environmental, social and demographic components, and neo-liberalism as a development strategy in Zimbabwe has failed to establish positive change in the country. - Zimbabwe Coalition on Debt and Development
Zim communities to remain stressed in food availability terms
THE second half of the 2022/23 rainy season brought significant rainfall to the northern and usual surplus-producing areas of Zimbabwe, which led to a major improvement in crop conditions.
Consequently, parts of this region also experienced water logging leading to soil leaching, which requires more top dressing fertilisers and can provoke weed infestation and outbreak of pests in some areas.
The preliminary findings of the 2023 first round crop and livestock assessment, which has just been finalised by the Agriculture ministry, shows that the country is likely to produce maize in surplus of at least 800 000 metric tonnes above the national requirement of 2,3 metric tonnes.
Considering the country also surpassed its national requirements for wheat, it is likely that access to cereals on the market will improve significantly in the coming months.
Headline inflation continued to steadily decelerate with annual inflation shedding 138 percentage points from 230% in January 2023 to 92% in February 2023, and monthly inflation shedding 2,7 percentage points from 1,1% to -1,6% over the same period.
According to HungerMap LIVE, approximately 4,2 million people were estimated to be facing insufficient food consumption at the beginning of March 2023, a 1,2 million people decrease when compared to December 2022.
The Famine Early Warning Systems Network projects that Crisis (IPC Phase 3) outcomes are likely to continue until the start of harvest in April 2023 in typical deficit-producing locations.
Communal and resettlement areas in surplus-producing areas are likely to remain stressed (IPC Phase 2) and minimal (IPC Phase 1) during the projection period.
The food poverty and total consumption poverty lines, which are monitored by Zimbabwe National Statistics Agency, were pegged at $22 386/person and $29,563/person in February, respectively, which is similar to the figures reported in January 2023.
The cost of the monitored minimum expenditure food basket in Zimdollar increased by around 10% and remained stable in United States dollar terms in both rural and urban markets.
The price of fuel rose by about 15% in Zimdollar terms and remained stable in US dollars.
The price of hygiene non-food items on average remained stable in both Zimdollar and US dollar terms. - World Food Programme
Water is a common good, not a commodity
WATER should be managed as a common good not a commodity.
The human rights to water and sanitation are clear illustrations of the indivisibility, interrelatedness and interdependency of human rights and are vital for achieving an adequate standard of living.
Whether looking at physical security of women and girls, discrimination against indigenous peoples, peasants, minorities or to the human rights to health, adequate housing, a clean, healthy and sustainable environment, education, and many others, all are intimately linked to water and sanitation.
Progress on SDG 6 — clean water and sanitation for all — can only happen effectively if communities and their human rights are at the centre of the discussions, especially by hearing the voices of those that endure discrimination, marginalisation, poverty and situations of vulnerability.
Water is a human right. It needs to be managed as a common good. Considering water as a commodity or a business opportunity will leave behind those that cannot access or afford the market prices.
Commodification of water will derail achievement of the SDGs and hamper efforts to solve the global water crisis, already further exacerbated by the triple planetary crisis: climate change, nature and biodiversity loss, and toxic pollution, affecting the life and health of billions around the world.
The recently held United Nations 2030 Water Conference was an opportunity to listen to and engage with human rights defenders, particularly water rights defenders, and other rights holders.
Instead of restricting the freedom of expression and association of human rights and water rights defenders, and even criminalising them, it is time to ensure their meaningful participation, especially women and youth human rights defenders, in all discussions and in any outcomes and water governance mechanisms at the international, national and local levels.
In this context, robust public access to information frameworks are needed to foster transparency, participation and accountability.
It is time to stop a technocratic approach to water and consider the ideas, knowledge and solutions of indigenous peoples, peasants, and local communities who understand local aquatic ecosystems to ensure sustainability of the water agenda.
As mentioned in a recent open letter from the United Nations High Commissioner for Human Rights to member States, the UN Water Conference was "a once in a lifetime opportunity to accelerate the implementation of the 2030 Agenda, and Sustainable Development Goal 6 in particular, to address the root causes of this water and sanitation crisis" currently affecting two billion people without guaranteed access to safe drinking water and more than four billion without basic sanitation.
This UN 2030 Water Conference should be the beginning of a genuine and long-term collaborative agenda to accelerate the implementation of Sustainable Development Goal 6 and promote and protect human rights by putting water rights defenders and rights-holders at the centre of all decision-making processes at international, national and local levels. - United Nations
IN response to Bloodbath in Zanu PF primaries, PIKIRAYI says: The number of bigwigs in Zanu PF who fell by the wayside is so shocking. What is really happening in the revolutionary party? I see another bhora musango (protest vote) happening in this year's general elections. It's coming, mark my words.
GWIZHIKITI says: I believe there are undercurrents in these Zanu PF primary elections. The number of bigwigs that fell is so shocking. Who exactly is pulling the ruling party from under the incumbents' feet?
MBUDAYA says: We want to believe that what happened in the Zanu PF primaries is good for democracy. It will help clip President Emmerson Mnangagwa's wings and keep him in check. He has been changing laws willy-nilly, some of the changes threaten the tenets of democracy. We hope that those who won in the weekend primary elections will join hands with the opposition Citizens Coalition for Change to reverse some senseless amendments made on the Constitution.
IN response to 'Zim seated on huge renewable energy resources', MZWANGENDABA says: The sad thing is that despite the renewable energy resources we have, we will never put them to good use. Only the political elite and untouchables will lay their hands on those resources, while poor citizens will continue wallowing in poverty.
MUSUNDULO says: It doesn't mean a thing to the poor man as long as they do not benefit from those resources. The diamond rush in Chiadzwa is a good example, whereby those in Marange were left even poorer despite that their land held the mineral. In Shurugwi, there has been no noticeable development despite that all those mountains are now riddled with tunnels as panners and their handlers scrounge for gold.
BASIBULELE says: The recently-aired first part of a four-episode Al Jazeera documentary showed who really benefits from the country's resources. Day in day out we are told the resources are meant to benefit the country, but the situation in hospitals, on roads, salaries, the level of poverty are all quite telling that the ordinary citizen will never benefit from the resources. In any case, it is international well-wishers who are catering for the welfare of Zimbabweans instead of government.
IN response to Judge Ndewere wins back Merc, MIRIRAI NDORO says: She must not use this car again. If I were her, I would sell it to car breakers.
Related Topics